PRIVATE & SMALL GROUP CLASSES IN HATHA YOGA, PRENATAL YOGA, STRESS MANAGEMENT, and RELAXATION SKILLS
Offered by Gennie Tierney, RN and other members or our staff. Times and places vary. For more information, call Gennie at 330.650.2479.


BEGINNING HATHA YOGA
with ROBB, NICHOLE, GENNIE, and NANCY (Ongoing/Drop-in, at the Old Church)
If you are just beginning Hatha Yoga or want a gentle refresher, start with one of these. Includes postures (asanas), gentle stretches, deep relaxation skills, and breathing exercises. Each teacher has a unique style, so try them all out and find your favorite, or come to more than one class a week for extra practice/workouts. Class length is 1&frac12 to 1&frac34 hours. Suggested donation: $12. Drop-in anytime!

INTRODUCTION TO YOGA & MEDITATION
with MATT (Ongoing/Drop-in, at the Old Church)
Similar to the Beginning Hatha Yoga class (above), this class will include asanas (postures), but will also have time to learn and practice other aspects of classical Astanga (Raja) Yoga, including Yoga philosophy, breathing exercises, and meditation. Class length is 1&frac12 to 2 hours. Suggested donation: $12. Contact info@aum.org for time/place.


POWER YOGA
with CARSON (Ongoing/Drop-in, at the Old Church)
A more vigorous classes in the "Power Yoga" style. Previous experience with Yoga is recommended. For more information, contact Carson at 330.714.1010 or carson100@prodigy.net. Suggested donation: $12. Drop-in anytime!

INTERMEDIATE & ADVANCED HATHA YOGA
with LARRY (Ongoing/Drop-in, at the Old Church)
This is a more vigorous class and focuses mostly on intermediate and advance asanas (postures). It will usually include some breathing exercises and other aspects of Astanga (Raja) Yoga.

YOGA TEACHER TRAINING & CERTIFICATION
with LARRY, MATT and other staff
This is a a complete program for the serious student who would like to learn more about philosophy, teaching methods, and various advanced areas of classical Astanga (Raja) yoga. This is an ONGOING offering for our local students, it is NOT available as an intensive program for out-of-towners.
However, you don't need to be looking for certification to join us. We would be happy and honored if you are already a Yoga teacher or a serious student that would like to join us regularly or occassionally. In many ways, this group also serves as "continueing education" and a "Yoga Teacher Support Group".
Click here for more information on our Yoga teacher training..

SUNDAY MORNING MEDITATION and CHANTING
with LARRY, MATT and other staff
Come join us on Sunday Mornings from 9 to 10:15 AM for an hour of meditation, chanting, and fellowship. Open to all, there will be some basic instruction, discussion, and enough time for experienced meditators to go deep. Donations accepted.

DANCES FOR UNIVERSAL PEACE
The Dances for Universal Peace are simple, meditative, and uplifting group dances. Inspired by and drawn from many of the world's spiritual traditions, they help create peace and unity within and without.
Currenly there are no dances in Hudson, but a group meets at Crown Point Ecological Learning Center, 3220 Ira Road, Bath, on the 3rd Friday of every month at 7:00 pm. Other dance circles meet in Cleveland Heights on the 4th Friday, in Cleveland on the 1st and 2nd Fridays and 3rd Thursdays, and in North Canton on 2nd Saturdays. Learn more and get contact info at www.dancesofuniversalpeacena.org/EventsByState.asp?state=OH

Feel free to contact us for information on other special activities at the Spiritual Life Society and Hudson Yoga Center.




A busier than usual
class in Hatha Yoga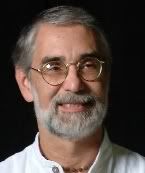 Larry




Matt




Gennie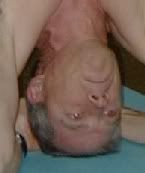 Carson




Robb




Lisa




Nichole




Nancy